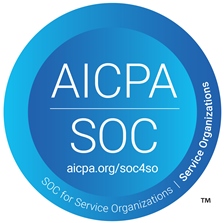 Alchemy Data Centers SOC 2 Type 2 Audited Internet Data Centers offer premier colocation space, multicarrier Internet connectivity, and the flexibility to customize managed services. Alchemy managed services include monitoring, network security, storage, load balancing, video and audio streaming, applications management and disaster recovery services.
What kind of businesses would benefit?
Any organization with an IT infrastructure requiring high availability, redundancy, security, fast and highly reliable Internet connectivity, and robust power/cooling will benefit from choosing Alchemy Data Centers. Alchemy offers three convenient locations; one in downtown Los Angeles, one adjacent to Los Angeles International Airport, and one just 2 miles from John Wayne Airport.
Products and Services
Alchemy data centers provide server colocation facilities with raised floor customized space, power/air conditioning, multi-carrier blended internet bandwidth and the choice of comprehensive managed services modeled upon the requirements of the Sarbanes-Oxley Act and HIPPA regulations backed by SSAE 16 SOC 2 Type 2 credentials. Multi-site professional IT staff that continually collaborates with clients to design implement and maintain the most efficient and cost effective infrastructure. From a single server to customized cage options, substantial power/cooling and availability of fiber bandwidth for any size operation including video and audio streaming, Alchemy can provide for today and tomorrow's needs.
---
ALCHEMY SOUTHERN CALIFORNIA LOCATIONS
---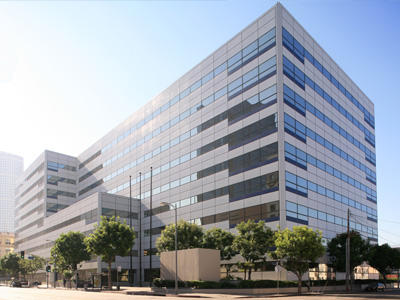 Downtown Data Center
1200 West 7th Street, Suite L1-100, Los Angeles, CA 90017
(213) 596-3000
Alchemy's main Internet Data Center (IDC) is a 22,000 sq. ft. state-of-the-art Gigabit Data Center situated below ground in the prestigious Garland Building located in downtown Los Angeles. This multi-million dollar facility is seismically designed to withstand most natural disasters- including an earthquake of 8.3 magnitude. The spacious facility features raised floors, state-of-the-art redundant fiber optics and redundant self contained fire suppression and cooling system. With 4,000 amps of battery backup, and four 1.5 Megawatt turbo-charged generators, the facility can be separated from city water and power services and still remain full operational for up to 28 days - the backup generators alone could power a city of 25,000 people. The facility is staffed with a 24x7 technical support and video camera surveillance- all designed to bring a greater sense of ease and security to all our clients.
---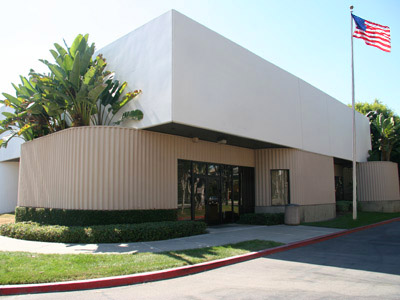 Irvine Data Center
2640 Main Street, Irvine, CA 92614
(949) 202-2626
Alchemy's newest data center is a state-of-the-art, 42,500 sq. ft. facility located less than 2 miles from John Wayne Airport. This carrier-neutral facility has diverse entry points, with both Verizon and AT&T Point of Presence. Constructed in 1989, the building features 18 in. raised floors, and is equipped with every essential to house and protect your data. The telecommution abilities are endless with dark fiber to One Wilshire in addition to multiple fiber carriers such as TW Telecom, Level3, Verizon Business, and AT&T. Never fear a power outage again: the Irvine Data Center has N+1 redundancy on all systems, and four 600KW Caterpillar Generators with enough fuel capacity to run for 16 hours. Plus, the data center accesses two Southern California Edison Power Grids for maximum power redundancy. Alchemy goes to great lengths to ensure the safety of your data, from a superior cooling system of sixteen independent DX-based air handlers, to high-grade fire suppression systems of double interlocking pre-action dry pipes for both Halon and FM-200. With biometric security and card readers controlling building access, as well as video surveillance and a Dedicated Network Operations Staff patrolling all building entrances, it is clear Alchemy takes great care in not only data-retention, but also data-protection.